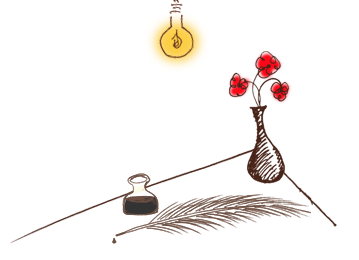 Do you need copy for your biz website? For your personal site? For a brochure? Perhaps Liz can help to distill and focus your words so that you sound in writing like you sound in person.
Here's the thing: words matter. Liz writes to make sure that your concepts, vision, ideas, and offerings are clearly and cleverly communicated.
How it works:
You send Liz an email in the contact form on this page. Give her details of your copywriting needs, your timeline, & your ballpark budget.
Liz emails you back with thoughts and next steps. If she thinks you & she are a match, she'll schedule a time to speak with you over the phone. You'll tell Liz more specifics about the size and scope of your project.
Liz will email you a proposal with a few possible ways of moving forward together (along with flat rate price options) and what would be included in terms of deliverables.
Once a plan is agreed upon, you'll sign a consulting agreement with Bacana, and Liz will move forward on the project. She'll send drafts of the text for you to peruse and get nitpicky with. She'll communicate directly with whomever is building your site so that it is truly a collaborative effort. And she'll make sure that your unique voice is represented well on your brand new shiny site.
Get in touch with Liz here:
Questions? We're here to help.